December 15, 2015 by Hyslop
The New Year is almost here, and we're all making resolutions with the future in mind. Whether it's to lose weight, live a healthier lifestyle or finally pursue that perfect smile, everyone has something they want to change for the upcoming year.
However, while it's cliche that new year's resolutions often fail to stick – we give up on exercise, slip into old habits or decide to take a break from the diet – great teeth are harder to lose. This year, choose the smile you've always dreamt of with Hyslop Dental Clinic and we will make it happen, giving you the confidence to smile, laugh and enjoy yourself all year.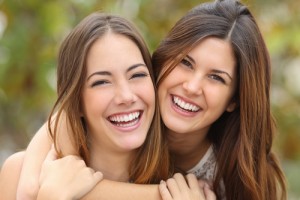 We have a range of cosmetic dentistry options to suit any patient, and can tailor our services to match work needed, making sure every patient gets an experience unique to them!
These cosmetic options include crowns, bridges, veneers, dental implants and dentures, allowing us to cater to a wide variety of customers' needs, from the simple and small-scale to much more dramatic changes. These procedures are all carried out by our expert cosmetic dentists, and can be performed under general anaesthetic if the customer would prefer, making them even smoother and easing the nerves of more uncomfortable customers.
With the New Year almost here, it's time to seize the initiative, do what you've always wanted to do and become who you've always wanted to be. If you've always wanted a smile to be proud of, why wait any longer? Take the fresh start of the new year to do something great – and give us a call to talk about arranging a consultation. Our team will be happy to take your call, and can give you expert advice right from the get-go to help you make the best possible choices.
Whether you need a single crown on a tooth, a natural-coloured filling or a full set of dental implants, we can provide exactly what you need. Our staff are experts in their fields, and can talk you through every step of the process. You'll be kept informed at every stage of the process, and treated in our world-class facility in Southport.
So with the New Year coming, commit to a new you – a you with the confidence to smile, laugh and be happy.
Category: Cosmetic Dentistry