Teeth Whitening
You no longer have to be self-conscious about your smile. With Hyslop Dental's teeth whitening in Southport, our practice will be able to restore your smile to its natural beauty in a way that is quick, safe and efficient.
Whitening is a process where the tooth discolouration is 'whitened' to a lighter shade. It removes the staining agent through chemical means. It is a safe procedure when carried out under professional supervision. Treatment results usually depend on the severity of the discolouration. Both vital (i.e. live) and non-vital teeth (e.g. tooth with nerve removed) can be bleached and may take several visits to complete. It is not effective on dental restorations such as amalgam fillings, metal or porcelain crowns, etc.
Teeth can discolour for various reasons. The dentist will recommend the most ideal method based on your oral condition after an in-office examination to establish the cause and nature of your tooth discolouration, as well as provide you with more information on the various types of whitening procedures available, duration & frequency of treatment:
In surgery teeth whitening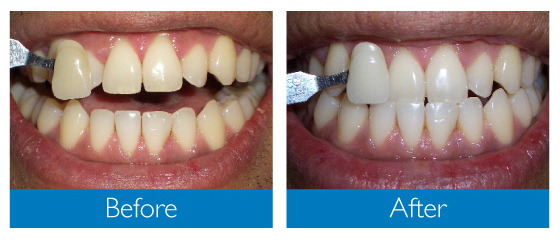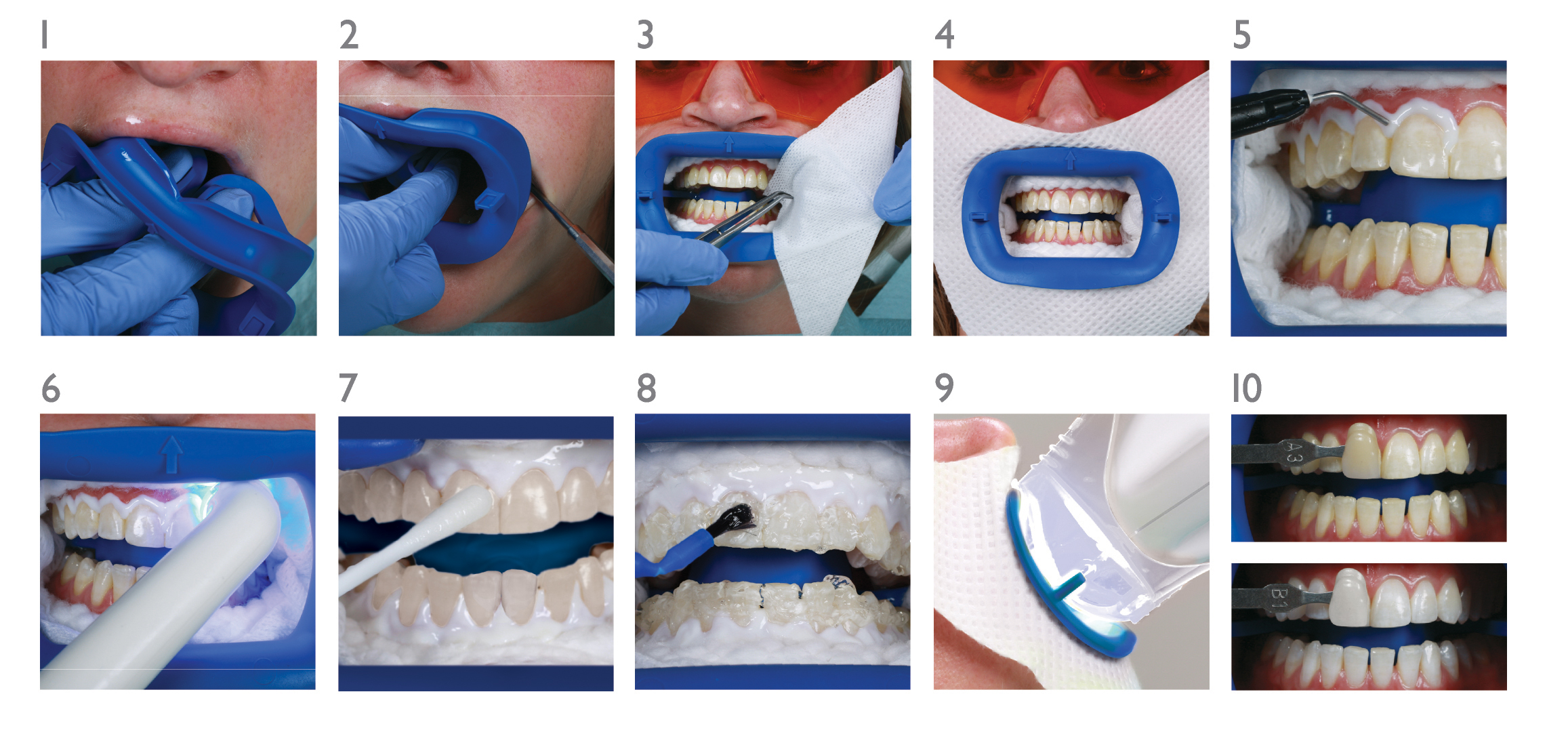 Philips Zoom!
ZOOM! Whitening – £395.00
ZOOM! Whitening + maintenance trays – £495.00
---
 At Home Teeth whitening
only £250.00 this includes home whitening trays and whitening gel to whiten your teeth at home.
---
Why might I need to get my teeth whitened?
Teeth whitening is a common procedure that hides any discolouration on your teeth and regains their natural bright white beauty. It is very common for teeth to lose their whiteness with age as food and beverages can stain the teeth. Furthermore, those who consume a lot of alcohol or substances like tobacco may see this happen more extremely and more rapidly. Many people find this unattractive. Therefore, teeth whitening will assist in hiding this so you can feel confident about your smile again. It is important, however, that people looking to whiten their teeth don't do so with over the counter products which can often be dangerous to the enamel of a tooth. It is imperative that you visit a qualified professional like Hyslop Dental where professional equipment will be used by trained professionals.