September 9, 2015 by Hyslop Dental
1. The promoter is: Hyslop Dental and Implant Clinic whose registered address is 8 Albert Road, Southport, PR9 0LE
2. Employees of Hyslop Dental and Implant Clinic or their family members or anyone else connected in any way with the competition or helping to set up the competition shall not be permitted to enter the competition.
3. There is no entry fee and no purchase necessary to enter this competition.
4. Route to entry for the competition and details of how to enter are via the Hyslop Dental and Implant Clinic Facebook Page
5. Closing date for entry will be Friday 18th September 2015. After this date the no further entries to the competition will be permitted.
6. No responsibility can be accepted for entries not received for whatever reason.
7. The prize is a 'Philips Sonicare Easyclean' RRP £79.99
8. The promoter reserves the right to cancel or amend the competition and these terms and conditions without notice in the event of a catastrophe, war, civil or military disturbance, act of God or any actual or anticipated breach of any applicable law or regulation or any other event outside of the promoter's control. Any changes to the competition will be notified to entrants as soon as possible by the promoter.
9. The promoter is not responsible for inaccurate prize details supplied to any entrant by any third party connected with this competition.
10. No cash alternative to the prizes will be offered. The prizes are not transferable. Prizes are subject to availability and we reserve the right to substitute any prize with another of equivalent value without giving notice.
11. Winners will be chosen at random from those who like the competition post.
12. The winner will be notified via Facebook within 7 days of the closing date. If the winner cannot be contacted or do not claim the prize within 14 days of notification, we reserve the right to withdraw the prize from the winner and pick a replacement winner.
13. The promoter will notify the winner when and where the prize can be collected.
14. The promoter's decision in respect of all matters to do with the competition will be final and no correspondence will be entered into.
15. By entering this competition, an entrant is indicating his/her agreement to be bound by these terms and conditions.
16. The competition and these terms and conditions will be governed by English law and any disputes will be subject to the exclusive jurisdiction of the courts of England.
17. The winner agrees to the use of his/her name and image in any publicity material. Any personal data relating to the winner or any other entrants will be used solely in accordance with current UK data protection legislation and will not be disclosed to a third party without the entrant's prior consent.
18. The winner's name will be available 28 days after closing date by sending a stamped addressed envelope to the following address: 8 Albert Road, Southport, PR9 0LE
19. Entry into the competition will be deemed as acceptance of these terms and conditions.
20. This promotion is in no way sponsored, endorsed or administered by, or associated with, Facebook, Twitter or any other Social Network. You are providing your information to Hyslop Dental and Implant Clinic and not to any other party.
September 8, 2015 by Hyslop Dental
The cost of private dental care and treatment can be a source of worry for many patients- particularly at busier times of the year (for example over Christmas or during the Summer holidays) when money is being spent elsewhere. Often dental care can be 'put off' or missed completely- resulting in problems further down the line.
Private dental plans- available exclusively for our regular customers
Hyslop Dental are pleased to offer private plans exclusively for our regular customers. These plans allow you to make smaller monthly payments to cover the cost of your ongoing dental care. Relax in the knowledge that check-ups are paid for and that you will also benefit from reduced prices on any treatment- should you require it- in the future.
Whatever the time of year and however you have already planned to spend your money, your dental appointments are covered and can be booked well in advance.
Standard membership starts from just £18 per month. For this price you will be entitled to two dental and two hygiene check-ups each year (the recommended amount) as well as a 10% discount on products and treatments available at our practice.
You will also benefit from insurance, which will cover you in the event of accident, or should the need for emergency care arise when you are anywhere in the world. It will also cover your payments for up to 12 months in the event of any employment redundancy.
For those customers seeking a more comprehensive package our enhanced membership plan entitles you to up to four hygiene appointments each year for just £22 per month.
0% Finance available on a number of dental treatments
For those patients who are in need of treatment we can also offer our Finance 4 patients- with 0% finance available from £500 up to £25,000.
Our 0% finance will allow you to:
Have the treatment you need right now- avoiding a problem becoming more extensive, invasive and expensive in the future.
Spread the cost of your treatment over a period to suit you.
Choose from our interest-free loans- with repayments up to 12 months.
Opt for a low cost monthly option for repayments over 12 months.
Often, our O% finance is a more affordable and preferable alternative to credit cards or bank loans. It is quick and easy to set up – simply call our reception team for more information.
Contact us today on 01704 536 003 to find out more.
July 14, 2015 by Hyslop Dental
If you have a missing tooth or teeth then you will be well aware of the discomfort, embarrassment and difficulties that can arise as a result. Until recently the only real option for many has been a bridge or a full/partial denture. Unfortunately for many people, these types of restoration can be uncomfortable, ill-fitting and unattractive- particularly if you have had them for many years.
Today there is a proven and successful alternative. Dental implants offer a comfortable, strong and attractive way to replace one or more teeth. The process is highly safe and offers long-lasting and natural looking results.
Dental implants are a truly cost-effective treatment for many patients who have struggled in the past. Provided they are well looked after they have the potential to last just as long as your natural teeth.
What is a dental implant?
A dental implant comprises of a screw which is placed in the jawbone- effectively replacing the root of your natural tooth. Overtime, your gum fuses with this screw helping to hold it firmly in place. A false tooth (or crown) is then attached to the screw.
A dental implant can be used to replace just one or all of your teeth. A single implant can hold one to two crowns. For several teeth a bridge can be placed on multiple implants. Implants can also be used to hold full dentures in place.
Implants can be fitted with absolutely no effect on the existing teeth (unlike bridges which often require severe removal of the tooth enamel on adjoining teeth).
The screw part of the implant is made from titanium meaning that it is very strong and durable yet inert. Titanium is tolerated well by the body and rarely causes any problem or reaction.
The false tooth will be made from porcelain so that it blends in beautifully with your existing teeth.
What is involved in my dental implant treatment?
From start to finish the process is an involved one. There are many facets involved in dental implant treatment and this will be reflected in the cost. Do bear in mind that any investment (in money and time) is often worthwhile.
Dental implants have a very high success rate (over 95%) and with good care and regular maintenance they have the potential to last just as long as any natural teeth- meaning that you can feel confident in your smile for a lifetime.
Time! At Hyslop Dental our staff invest their time in the preparation of your Dental implant. This will include any diagnostic, analysis and preparation work required before the implant is placed. Patients with previous gum disease may require surgery to re-build bone density- this will be discussed with you if required.
Knowledge – Our professional and dedicated staff are highly trained in the most cutting edge techniques for the placement of implants. We undertake regular training to ensure we can provide our patients with the best available service, products and technology.
Skill – The manufacture and fit of a dental implant takes great skill. Consider the implant itself which is a precision made piece of engineering- manufactured to tolerances of a fraction of a millimetre. The crown, which will be made by a highly skilled dental technician, will need to be the right size, shape and colour to match your existing teeth. It will also be made to withstand the great forces required when you bite.
Follow up and aftercare – Hyslop Dental will arrange continual after-care to ensure that your implant heals well and integrates into the jaw successfully. A long-term oral health plan will be drawn up to include regular check-ups and maintenance as required.
We will also provide you with information, advice and ongoing support so that you can look after your implants at home.
If you'd like to find out more about dental implants please visit: http://www.dentalhealth.org/tell-me-about/topic/cosmetic-dentistry/implants or call us on 01704 536003.
May 18, 2015 by Hyslop Dental
Are you looking for quick straight teeth?
Then look no further!
The Quick Straight Teeth™ orthodontic system available at Hyslop Dental brings our patients an affordable, attractive, comfortable and fast way of getting the smile they've always wanted.
Even if you're very keen to straighten your teeth there can be many factors to put you off. These can range from the high cost of orthodontic treatment to the depressing thought of having to wear painful, ugly metal braces for many months (even years in some cases).
Quick Straight Teeth are a truly modern alternative for those looking to improve the look of their teeth with the minimum of fuss and hassle. For mild to moderate corrections there are two options available- both offering reliable and highly tailored results. Importantly, Quick Straight Teeth have a proven track record- with many patients now benefitting from a beautiful new smile.
Beautifully aligned teeth won't just improve the look of your smile and boost your confidence. They can also significantly contribute to the overall health of your mouth, cutting your chances of tooth decay by closing gaps and helping you to clean your teeth more easily and thoroughly.
Why not come along for a FREE consultation so that we can advise if Quick Straight Teeth is suitable for you.
What options are available?
Fixed Braces:
• 3M Gemini clear brackets are made from tooth coloured wires and brackets making them practically invisible.
• By focusing on the front 6-8 teeth only and with highly predicted movement treatment can be finished twice as quickly as other systems- making this a highly cost effective option.
• Although pressure is highly focused it is still gentle- meaning that braces are often more comfortable than standard metal systems.
Removable Braces:
• Comprises a series of clear plastic braces that sit over the surface of teeth and are virtually invisible.
• No metal wires and brackets means optimum comfort for you.
• Quick, discreet and highly cost effective.
• Braces can be removed- making eating and cleaning easier. You can also remove them for social occasions or work meetings as required.
So why not get the smile you really want- without anyone even knowing that you are wearing braces!
Call us today on 01704 536 003 for the clear option.
April 13, 2015 by Hyslop Dental
Would you like to reduce mild to moderate wrinkles on your face such as crow's feet or worry lines? Perhaps you are keen to help prevent the development of wrinkles in the future?
If so, then Botox could offer you a comfortable and safe way to reduce these lines helping to give a smoother, fresher and more youthful appearance.
Most commonly used on the upper areas of the face, Botox gives effective results within just a few days of treatment with results lasting for several months. You will need to repeat treatment at regular intervals for best results.
Specific wrinkles can be targeted giving natural looking results with a minimal effect on the rest of your face.
Botox in the prevention of wrinkles
 Many facial aesthetic surgeons now advocate the use of Botox as a preventative treatment for wrinkles. Particularly if your skin is more likely to suffer from premature ageing- perhaps as a result of sun damage, smoking or genetics.
Rather than waiting for the development of wrinkles in the skin, administering Botox early can help by targeting particular muscles over time- causing them to paralyze completely so that they no longer wrinkle.
Likewise, when 'muscle memory' is erased the development of wrinkles does not happen because muscle are simply not used in the first place.
What is Botox?
Also known as botulinum toxin, Botox is a cosmetic aesthetic medicine which is used to temporarily relax specific muscles. It is very popular and now regularly used in both female and male patients.
By injecting very tiny amounts of Botox with a fine needle, specific muscles can be targeted helping to prevent creasing of the skin where required.
Botox is commonly used on the upper parts of the face and is particularly effective on those dynamic wrinkles caused by repetitive movement such as laughter lines or wrinkles around the mouth caused by smoking.
Does Botox hurt?
The needles used in the administering of Botox are very fine and an anesthetic will be applied to your face prior to injecting to help numb the area.  You may feel a slight tingling sensation on application but otherwise no it shouldn't be painful.
Following the procedure you may notice some redness or soreness but this should disappear quickly.
Botox is a very safe and quick procedure offering maximum convenience for patients. Treatment takes between 10 and 20 minutes and requires no downtime- meaning you are able to carry on with your day straight away.
Find out more about Botox:
Call us today on 01704 536 003 for a FREE consultation.
March 31, 2015 by Hyslop Dental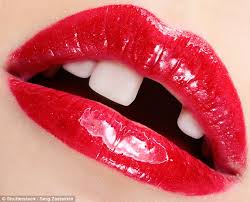 To fill a gap would be the main reason for a dental implant. While this is true there are other reasons for implant placement. A missing tooth can have an enormous impact on your life – both medical and psychologically. Whether you start feeling self-conscious about your teeth and start to miss your favourite foods which become uncomfortable to eat, or you begin experiencing physical effects like muscle strains and headaches, it can be surprising how big a difference missing one small tooth can make.
How much tooth loss impacts on your dental health really depends on your existing oral health, and how much of a tooth has actually been lost. If you have just lost a crown, which is the most visible part of your tooth, then it's possible to repair or replace this much more easily.
However, if you have lost your entire tooth, including its root, then the effect is more severe. Your teeth's roots effectively anchor it in place in your jawbone, providing stability and strength, and full root loss can cause bone to recede over time. This can cause any remaining teeth to shift or potentially be lost as well. A dentist will always try and save your natural teeth, but if this is not possible an implant is the perfect replacement.
If you would like further information about implants- visit our Dental Implant treatment page.
March 25, 2015 by Hyslop Dental
Fruit juices and smoothies are marketed as a healthy choice in the world of children's drinks.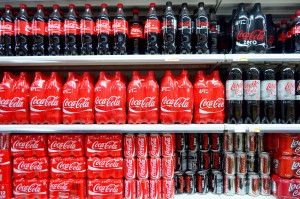 After all, fruit is natural and good for you, so surely it's better to give a child a glass of orange juice than a glass of cola?
But a new report by the group Action On Sugar highlights just how misguided our assumptions are about the health benefits of juices and smoothies. The study found that many supposedly healthy smoothies and juices from supermarkets and well-known brands contain up to eight teaspoons of sugar or one and half times the amount of sugar in a can of Coca-Cola.
In fact, more than half of the drinks in the study would fall into the red zone in the food traffic light labelling system because of their high sugar content.
Action On Sugar warns that high levels of sugar in everyday foods are contributing to record levels of tooth decay, obesity and type two diabetes among children.
The worst fruit drinks for hidden sugar
Tesco Apple & Banana Smoothie = 1 Can of Coke
Among the worst offenders in the latest study was Tesco Goodness Slurper Apple & Banana Fruit Smoothie Snack for Kids, which contains a whopping 16.1g of sugar per 100ml. By comparison, Coca-Cola contains 10.6g for every 100ml.
Innocent Smoothie = 2 Pop Tarts
An Innocent Smoothie might add a portion or two to your daily fruit and veg intake, but it also contains over 34g of sugar in a full 250ml bottle. That's the same as two Kellogg's Pop Tarts.
Ribena carton = Bag of Maltesers
Ribena is a drink we probably remember from our childhoods, and while it may be bursting with berries, it's also packed with sugar. An ordinary 200ml carton contains around 21.8g – more than a standard (37g) bag of Maltesers.
Robinsons Fruit Shoot = more than five ginger nuts
Robinsons Fruit Shoot comes in 200ml bottles and contains 20g of sugar. That's nearly six ginger nut biscuits.
Capri Sun = half a Krispy Kreme doughnut
Capri Sun is another drink marketed for its health benefits, and though there might be some, a 200ml pouch contains 12.2g of sugar, the equivalent of more than half a Krispy Kreme original glazed doughnut.
Copella Apple Juice = 1 KitKat
Many parents avoid fizzy drinks and give their children fruit juices as a 'healthy' option. In fact, Copella Apple Juice contains around 20g per 200ml or the equivalent of a four-finger KitKat bar.
Sainsbury's Orange Juice = more than five chocolate chip cookies
Another fruit juice that's high in sugar is Sainsbury's orange juice from concentrate. A 200ml carton contains 20.8g of sugar or more than five chocolate chip cookies.
So, remember to check the label – natural sugars can be just as harmful in high quantities as refined, added sugars.
March 13, 2015 by Hyslop Dental
Here are some tips from Hyslop Dental & Implant Clinic on how you can take care of your child's teeth: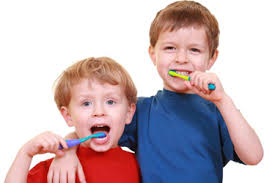 Make sure they brush their teeth regularly
Take them to the dentist regularly
Cut down on the amount and frequency of sugar they have
Brushing your child's teeth

Brushing their teeth is an important part of your child's daily routine, so they continue the healthy habit as they get older.
Start to brush your baby's teeth, using a baby toothbrush, as soon as they begin to come through.
Gradually start brushing your child's teeth more thoroughly. Make sure you clean all the tooth surfaces. Your child's teeth should be brushed twice a day; last thing at night before bed and at least one other time.
Use a small-headed child's toothbrush suitable for your child's age.
The amount of toothpaste also depends on your child's age. For children under three years, use a smear or thin film of toothpaste that covers less than three-quarters of the brush. For children aged three to six, use no more than a pea-sized blob of toothpaste.
When your child has finished brushing, encourage them to spit out the toothpaste that's left, but not to rinse their mouth with lots of water.
Don't let your child eat or lick toothpaste from the tube.
Help your child to brush their teeth or supervise them until they're at least seven years old.
Flossing your child's teeth is also recommended as well as brushing.
Fluoride toothpaste
All children should use fluoride toothpaste.
Children under three should use a toothpaste containing no less than 1,000 ppm (parts per million) fluoride. The packaging will show the level of fluoride in the toothpaste.
Older children can use family fluoride toothpaste that contains 1,350-1,500 ppm fluoride.
Sugar causes tooth decay
Tooth decay is caused by the amount of sugar in sweet food and drinks and how often teeth are in contact with the sugar.
For more information, see Which foods and drinks containing sugar cause tooth decay?
Cutting down on sugar
Try cutting down how often your child has sugary food and drinks and how much sugary food and drinks they consume.
Limit sugary foods to mealtimes. Your child shouldn't have food and drink with added sugar more than four times a day.
Drinks containing sugars, including natural fruit juices, should be avoided between meals. Water or milk may be given instead.
For babies, don't add sugar to their weaning foods when you introduce them to solids.
If your child needs medicine, ask your pharmacist or GP if a sugar-free version is available.
Find more information in common questions about baby food
November 2, 2014 by Hyslop Dental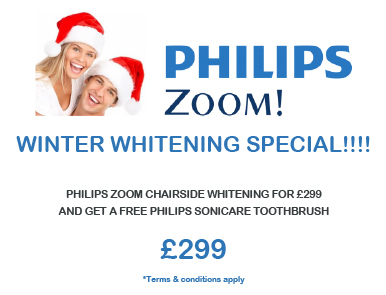 September 2, 2014 by Hyslop Dental